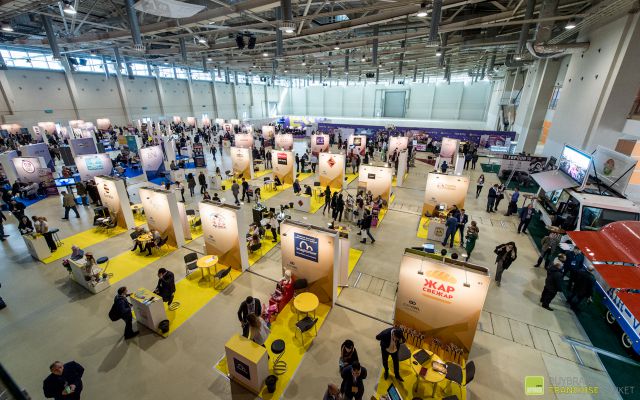 Trade show
BUYBRAND EXPO 2018
10 — 12 September 2018
Russia, Moscow, CKS "Expocentre"

Trade show
Third B2B exhibition of bicycles and outdoor brands. 6 and 7 of September - Business days, 8 of September - consumer day.
6 — 8 September 2018
Russia, Moscow, Sokolniki Exhibition Centre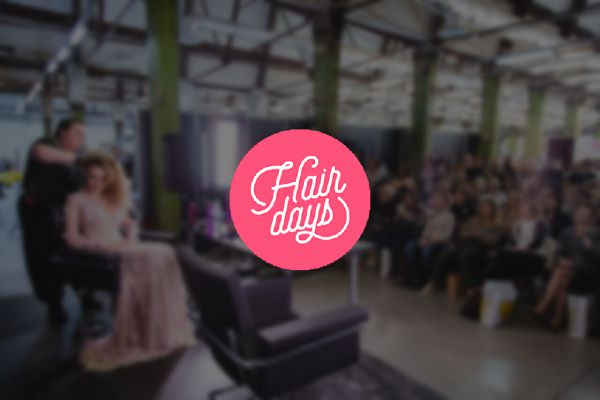 Trade show
ANNUAL HAIR SHOW IN MOSCOW
2 — 3 June 2018
Russia, Moscow, Loft 'Nadezhda' Trekhgornaya Manufacture 123456, Moscow, Rochdelskaya street, 15 Metro station "Ulitsa tysyacha devyat'sot pyatogo goda"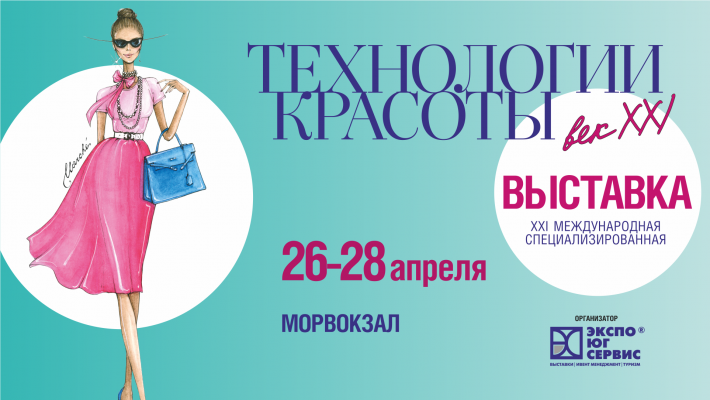 Trade show
"Technologies of Beauty – Century XXI" is an international Exhibition the most outstanding event of beauty industry in Southern region of Ukraine, will be held on April 26-28, 2018 in Odessa. Since 1999 exhibition "Technologies of Beauty – Century XXI" has been stable annual meeting place for beauty industry professionals coming from Ukraine and abroad, communication area, springboard for new companies and brands to enter the market, area for searching new business possibilities, knowledge about Ukrainian and world markets, exchange of experience, demonstrations of products, services and technologies. Exhibition will be held traditionally in the run-up to summer season, in the spring, in the period of beauty market revival. No less than 200 companies will participate in the exhibition annually. Number of trademarks and brands presented each year at the exhibition will vary from 1300 to 1400.
26 — 28 April 2018
Ukraine, Odesa, Exhibition Complex Odessa Sea Commercial Port
Trade show
Investate. International Real Estate
21 — 22 April 2018
Ukraine, Kiev, International Exhibition Centre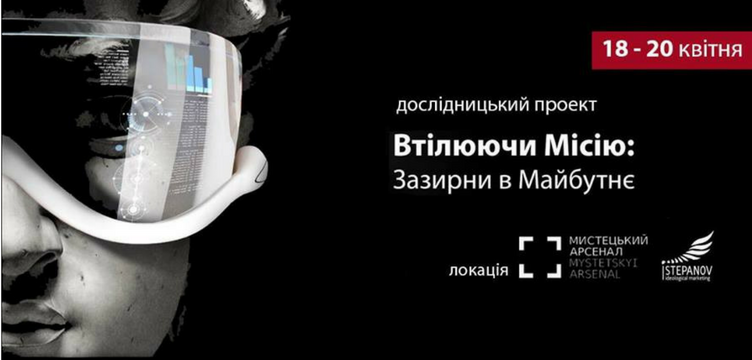 Trade show
18–20 квітня 2018 Дослідницький проект «Втілюючи місію. Зазирни у майбутнє» – це платформа для креативного діалогу між представниками бізнесу, мистецтва та інноваторами. Діалогу, що дасть можливість зазирниту за горизонт завтрашнього дня. Це прагнення знайти багатогранну та вичерпну відповідь на запитання: яким стане майбутнє, що вже наступає зараз? Мета проекту – поширити інформацію про соціально відповідальний бізнес, в основі якого – усвідомлена суспільна місія і цінності. Бо тільки вони можуть стати підґрунтям для успішного розвитку в майбутньому. Дослідницький проект складається з трьох елементів. Дискусійна платформа: протягом трьох днів буде представлено доповіді і відбудуться дискусії про візії майбутнього у вимірі: мистецтво – бізнес – інновація. Інновативна платформа: майданчик інноваторів, де відвідувачі зможуть на власні очі побачити найновіші технології, що тільки починають запроваджуватися в наше повсякдення. Мистецька платформа: експозиція скульптур та інсталяцій, що відображають місії провідних українських компаній. В основу кожної роботи покладено дослідження структури й особливостей компаній-учасниць проекту. Арт-об'єкт стає виразником, утіленням сутності компанії. Дослідницький проект «Втілюючи місію. Зазирни у майбутнє» – платформа для міждисциплінарної взаємодії, точка перетину професіоналів та спроба створення візії прийдешнього. Квиток дає можлівість відвідати 20.04 дискусійну панель та офіційне закриття, а також бути присутнім на всіх заходах події. Росклад на 20.04 18.00 — 20.00 Дискусійна панель та офіційне закриття* Тема: "Що розвивати, змінювати українським компаніям, щоб стати просунутою частиною цивілізації?" Спікери: ‬
‪- Марк Зархін - засновник та співвласник ресторанної групи Fast Food System (FFS)- Євген Глибовицький – Член Несторівської групи, міждисциплінарного експертного об'єднання, створеного для розробки стратегічного бачення України, член наглядової ради суспільн
20 April 2018
Ukraine, Kiev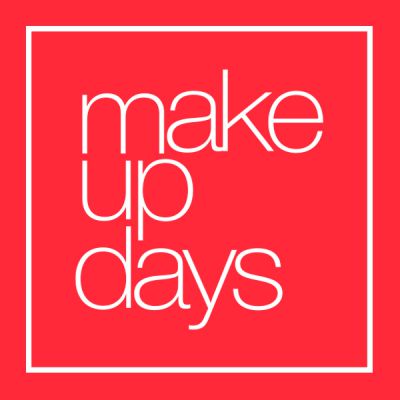 Trade show
ANNUAL MAKEUP SHOW IN MOSCOW MAKEUPDAYS will gather again all, brands, makeup artists and everyone, who care about beauty in one place for acquaintance, communication and most importantly, buying cosmetics with gorgeous discounts.
14 — 15 April 2018
Russia, Moscow, TESLA PLACE
Trade show
April, 13-15, 2018 The XVIII exhibition "Сraft. Business and Hobby" will be held. It takes place with doll exhibition in the International Exhibition center of Kyiv, 15 Brovarsky Ave., Hall 1-C. Themes and parts of the exhibition: -"Hobby Market"- main component of the exhibition. Here, companies-producers of Ukrainian materials and distributors of materials for handicraft and creativity present something new for needlework, hold tutorials for using new materials, tools, tell about new world tendencies in handicraft. It is a wonderful opportunity for businessmen to meet partners, make wholesale orders, test new materials and know the opinion of customers. Visitors will assess the work of companies and producers, the quality of service and tutorials. The second tour of contest-battle "Handicraft – is everything for us" will be held in April, 13-15. The series of seminars, tutorials, workshops about different handicraft topics and testing of new materials will take place. "Fairy beads" Festival + "World of glass"will traditionally present the designers of beading and authors' jewelleries, "Lampwork" and stained-glass masters. Final part of "Fairy beads" contest among professionals and children will be held. The series of Ukrainian and foreign authors' jewelleries and accessories shows are planned. -"Fairy patchwork" Festivalgathers the distributors of fabrics, sewing equipment and patchwork masters. "Art-Quilt. Draw with fabric" traditional contest invites the masters. The workshops by professional patchwork masters will be held. -"Fairy felting" + "Needles and hooks" Festival. Topic - "Summer felt and Open work" The exposition combines the wool and yarn producers, clothes and shoes, items of natural wool designers. The series of summer collection clothes shows by Ukrainian and foreign designers will be held in terms of the festival. The special guest of the festival is Iryna Ho
13 — 15 April 2018
Ukraine, Kiev, IEC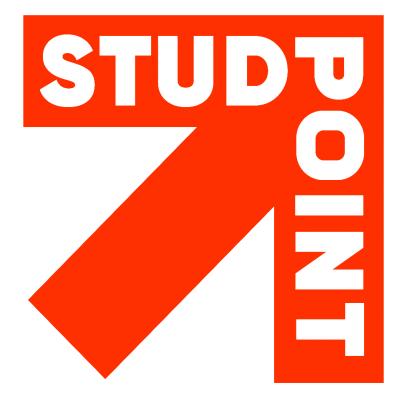 Trade show
Ярмарка вакансий "IMPULSE 2018" - это уникальная возможность лично встретиться со своими целевыми кандидатами. Лучшие компании украинского рынка получат возможность найти талантливых сотрудников, провести мониторинг ожиданий и проблем трудоустройства молодежи и помочь им своими советами.
20 March — 5 April 2018
Ukraine, Kiev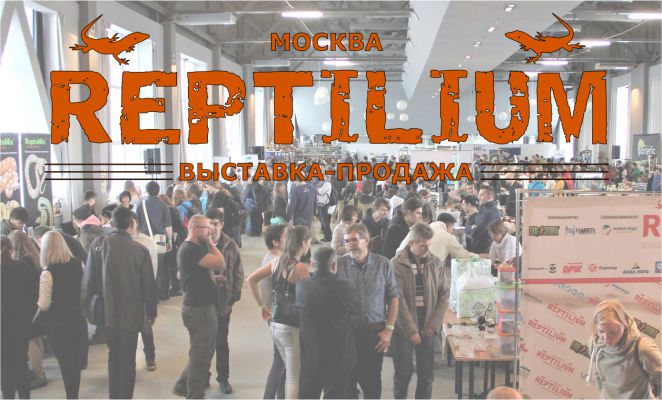 Trade show
Необычная выставка террариумных животных, где вы сможете пообщаться с заводчиками и продавцами, посмотреть, потрогать, узнать о содержании или даже купить ящерку, улитку, змейку, черепашку или паучка. Давно мечтали о холоднокровном друге? Приходите на Рептилиум!
31 March 2018
Russia, Moscow, Варшавское шоссе, 28А