Conference
29 червня платформа HubHubHub.com організовує чергову зустріч з Virtual Reality and Augmented Reality з метою обміну досвідом та обговорення нових технологічних і бізнес-трендів.
29 June 2017
Ukraine, Kiev, Chasopys Creative Space

Congress
Стратегический форум «Транспортные системы России»
6 — 7 July 2017
Russia, Moscow, Digital October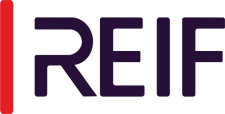 Forum
November 23, 2017 REIF – the biggest global event in the field of foreign trade in Russia. - 2 days of educational events, exhibition and B2B meetings; - 34 countries - 700 professionals: investors, business owners, Director for foreign economic activities, top managers etc.
23 November 2017
Russia, Moscow, World trade center, Moscow