Master class
Усі знають: сон вкрай важливий для здоров'я людини. Але мало хто знає, які фізіологічні процеси відбуваються під час сну. Можливо, саме тому більшість людей так легковажно ставиться до одного з найважливіших процесів, що уможливлюють наше активне життя.
1 February 2017
Ukraine, Kiev, Chasopys Creative Space

Corporate event
Стратегический форум «Транспортные системы России»

Forum
As a main body in the global textile industry, China's textile industry is fully developed in Asia and relevant industry chains are well developed.
13 — 14 March 2017
China, Yangtze shanghai hotel

Congress
Российский Инфраструктурный форум "неделя ГЧП"
28 — 31 March 2017
Russia, Moscow, The international multimedia press center of MIA " Russia Today"

Conference
The GVC (Green Vehicle Convention ) series conference and exhibition is one of the stars produced by CDMC Company. It is the world's largest and most important event focusing on the commercial and technical aspects of the electric vehicle industry.
6 — 7 April 2017
China, Beijing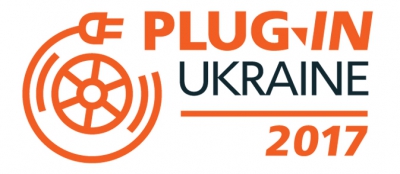 Trade show
Plug-In Ukraine trade show Will help the customer to get accurate information about all types of individual EV - cars, bicycles, scooters, motocycles - and make the right choice.
7 — 9 April 2017
Ukraine, Kiev, KyivExpoPlaza
Forum
5th International Forum and Exhibition "Solar energy in the Eastern Europe and Ukraine"
11 — 12 April 2017
Ukraine, Odesa, Odessa, Ukraine

Forum
The Annually China Aviation New Technology Forum is the event in China that focuses wholly on the key, strategic issues that affect the operating of commercial aircraft and helps airline departments to manage the operational benefits and the revenue opportunities available with connected airlines
12 — 13 April 2017
China, Shanghai Hongqiao Airport Hotel

Conference
During the 4th China Gas Turbine Focus 2017,you will hear senior executives, corporate officers, and government regulators talking about the developing opportunities of gas.
27 — 28 April 2017
China, Shanghai, Shanghai

Conference
The 8th China International Energy Storage Station Conference which hosted by China Decision Makers Consultancy (CDMC) will be held in ShenZhen, China on May 25th, 2017. We are looking forward to seeing you in 2017.
11 — 12 May 2017
China, Shenzhen Shi, Shenzhen