Conference
Экономика юридической фирмы: вызовы и возможности
30 March 2017
Russia, Moscow, Baltschug Kempinski
Conference
«Код информационной безопасности» ‒ это серия конференций, проходящая через 26 крупных городов России, Казахстана, Белоруссии, Грузии и Азербайджана и не имеющая аналогов по масштабу проведения и охвату участников. В каждом городе среди участников более 100 целевых посетителей.
30 March 2017
Russia, Novosibirsk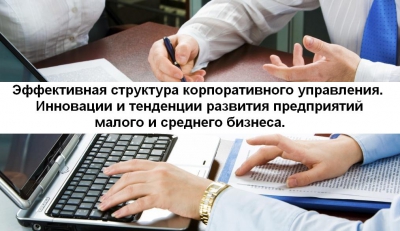 Conference
Конференция для предпринимателей: Эффективная структура корпоративного управления. Инновации и тенденции развития предприятий малого и среднего бизнеса. Работа с интересами как путь к сотрудничеству и способ выхода из тупиков во взаимоотношениях!
31 March 2017
Ukraine, Kiev

Conference
​Double Benefit of Sitecore Conference Sitecore Ukraine Developers talk about technologies, tools and the the experience developing platform.
1 April 2017
Ukraine, Dnipro, I Coworking Hub
Conference
«Код информационной безопасности» ‒ это серия конференций, проходящая через 26 крупных городов России, Казахстана, Белоруссии, Грузии и Азербайджана и не имеющая аналогов по масштабу проведения и охвату участников. В каждом городе среди участников более 100 целевых посетителей.
6 April 2017
Russia, Omsk
Conference
The GVC (Green Vehicle Convention ) series conference and exhibition is one of the stars produced by CDMC Company. It is the world's largest and most important event focusing on the commercial and technical aspects of the electric vehicle industry.
6 — 7 April 2017
China, Beijing
Conference
We invite you to take part in a conference for developers ScalaUA, April 7-8, 2017. Address: Ukraine, Kiev, st. Gospіtalna 4, Premier Hotel Rus. ScalaUA Conference devoted to the Scala programming language (www.scala-lang.org). We invite you to join the survey about interesting and important topi
7 — 8 April 2017
Ukraine, Kiev, Premier Hotel Rus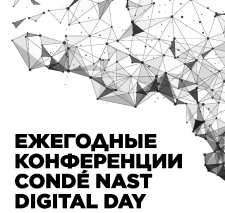 Conference
​Condé Nast Digital Day – annual B2B conference, which is held in order to discuss the most up-to-date issues of digital marketing, new media and rapidly changing digital-space. www.cndd.ru
6 — 9 April 2017
Russia, Moscow, Condé Nast Russia

Conference
PyCon Ukraine is an independent, community-run, community-controlled and not-for-profit conference dedicated to the Python programming language, Python applications, toolkits and frameworks and other "related" technologies — databases, GIS, high-load systems....
8 — 9 April 2017
Ukraine, L'viv, Lviv Arena

Conference
Уголовно-правовая ответственность бизнеса
11 April 2017
Russia, Moscow, Marriott Новый Арбат