Trade show
IT Solutions Fair is an annual IT & Business event for service and manufacturing industries, leaders of national authorities and ICT professionals, where they get to know the most current products from IT service providers and product developers in the Baltic's and foreign countries, consult with kn
20 — 21 October 2016
Latvia, Riga, Kipsala International Exhibition Center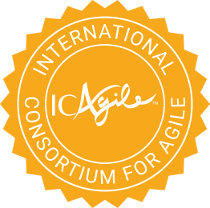 Training
ICAgile Certified Professional Class in Odessa
21 — 22 October 2016
Ukraine, Kiev, Lounge zone, 10th floor, CIklum office, Ukraine Business center Gulliver

Master class
26 October 2016
Ukraine, Kiev

Master class
26 October 2016
Ukraine, L'viv
Conference
CEE-SECR 2016 is the premier software engineering conference in Russia. Over 700 participants are expected to attend the event, representing the IT industry specialists of all levels.
28 — 29 October 2016
Russia, Moscow, Digital October

Conference
Symfony Camp UA Conference is dedicated to web applications development using PHP Framework Symfony.
29 October 2016
Ukraine, Kiev, Kiev Kozackiy hotel

Conference
​DMPC 2016 is committed to bring together top-level executives and elites under one roof to explore industrial frontiers,share their insights and showcase the latest technologies and products.  Join the DMPC-2016 and take a deeper insight into global digital 
3 — 4 November 2016
China, Shanghai, Shanghai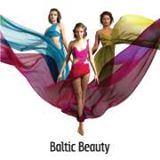 Trade show
New cosmetic products and current beauty trends, professional counselling, hairdresser, beautician, makeup artist, nail and beauty expert competitions and shows – you can see it all at the biggest and most comprehensive beauty industry project, the 12th Baltic Beauty Industry Fair Baltic Beauty 2016
4 — 6 November 2016
Latvia, Riga, Kipsala International Exhibition Center

Conference
The Energy Internet Summit 2016 will address the most crucial issues that will determine your performance objectives in China and the world.
9 — 10 November 2016
China, Shanghai, Shanghai

Conference
Game Conference for Developers and Publishers
10 — 11 November 2016
Belarus, Minsk, Minsk Marriott Hotel