Forum
Стратегический форум «Транспортные системы России»
24 October 2016
Russia, Moscow, Swissotel

Forum
Международный форум для всех, кто нуждается в лучших продажах и новых клиентах
28 October 2016
Russia, Saint Petersburg, Гостиница "Park Inn Прибалтийская"

Forum
Международный форум для всех, кто нуждается в лучших продажах и новых клиентах
28 October 2016
Russia, Saint Petersburg, Гостиница "Park Inn Прибалтийская"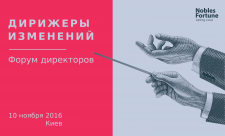 Forum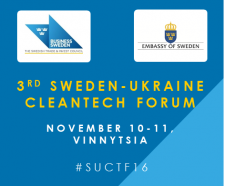 Forum
3rd Sweden-Ukraine Cleantech Forum aims to present Swedish innovative solutions for municipal and private sectors of water and wastewater, district heating, solid waste management, and energy efficiency in Ukraine.
10 — 11 November 2016
Ukraine, Vinnytsya, 12-а Arhitektora Artynova str.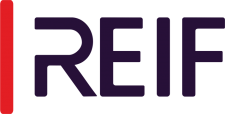 Forum
November 24-25, 2016 REIF – the biggest global event in the field of foreign trade in Russia. - 2 days of educational events, exhibition and B2B meetings; - 34 countries - 700 professionals: investors, business owners, Director for foreign economic activities, top managers etc.
24 — 25 November 2016
Russia, Moscow, Technopolis Moscow

Forum
Biz Brain Group (www.bbzgroup.cn) is the integrated producer and organizer of top-level business events. We focus on the development and operation of the strategic, market leading business conference, provide worldwide business executives with the business platform , which is learning, net-working..
1 December 2016
China, Shanghai, Shanghai Convention & Exhibition Center of International Sourcing (SHCEC)

Forum

Forum

Forum