Kongre
Российский Инфраструктурный форум "неделя ГЧП"
28 — 31 Mart 2017
Russia, Moscow
Konferans
The GVC (Green Vehicle Convention ) series conference and exhibition is one of the stars produced by CDMC Company. It is the world's largest and most important event focusing on the commercial and technical aspects of the electric vehicle industry.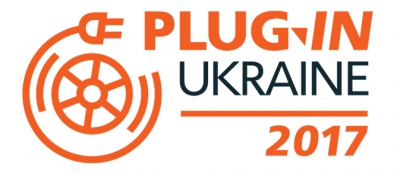 Ticari fuar
Plug-In Ukraine 2017 презентує електромобілі, електромотоцикли, мопеди, скутери, електровелосипеди, зарядні станції, програми кредитування та страхування. Тест-драйви, корисні семінари, спілкування з експертами.
7 — 9 Nisan 2017
Ukraine, Kiev

Foırum
5-я Международная Конференция и Выставка «Солнечная энергетика в СНГ и Восточной Европе»
11 — 12 Nisan 2017
Ukraine, Odesa
Foırum
The Annually China Aviation New Technology Forum is the event in China that focuses wholly on the key, strategic issues that affect the operating of commercial aircraft and helps airline departments to manage the operational benefits and the revenue opportunities available with connected airlines

Konferans
During the 4th China Gas Turbine Focus 2017,you will hear senior executives, corporate officers, and government regulators talking about the developing opportunities of gas.
27 — 28 Nisan 2017
China, Shanghai

Konferans
The 8th China International Energy Storage Station Conference which hosted by China Decision Makers Consultancy (CDMC) will be held in ShenZhen, China on May 25th, 2017. We are looking forward to seeing you in 2017.

Konferans
The annually China Airline Ancillary Revenue & Merchandising Conference is the only event in China, which focus on providing a communication platform between Airlines from China and abroad to share ideas, learn the new solutions and establish the potential business opportunities
18 — 19 Mayıs 2017
China, Shanghai

Konferans
​Iran Refining and Petrochemical Investment Summit 2017 combines Conference and Exhibition sessions creating a perfect platform for all concerned industrial players to share knowledge and to expand business contacts in this emerging exploration frontier.
23 — 24 Mayıs 2017
Iran, Tehran

Kongre
Стратегический форум «Транспортные системы России»