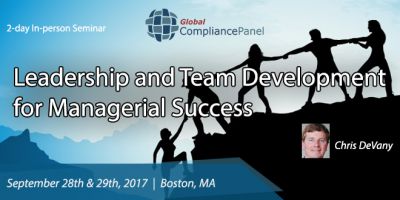 Seminar
Managers who will be promoted are the ones who not only manage efficiently but also lead their teams effectively. Learn how to work in a horizontal mode of operation
28 — 29 September 2017
United States, Boston, Embassy Suites Boston Logan Airport

Training
В рамках лекторію з нейронаук #BRAINY, організованого креативним простором "Часопис", провідні українські вчені та спеціалісти з нейронаук доступною мовою пояснюють, як працює найдивовижніший та найзагадковіший орган людини – мозок.
3 October 2017
Ukraine, Kiev, Chasopys Creative Space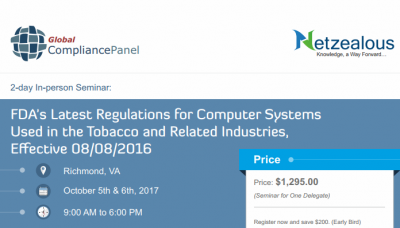 Seminar
The Tobacco Control Act went into effect by FDA on June 22, 2009. Through this ruling, the FDA regulated cigarettes, cigarette tobacco, roll-your-own tobacco and smokeless tobacco, but in 2016,
5 — 6 October 2017
United States, Richmond, Courtyard by Marriott Richmond Downtown

Conference
Upgrading of China's diesel engine emission standards and test cycles Progress of China's diesel oil quality and the current diesel fuel supply Diesel engine emission standards of U.S., EU, Japan, Korea and India and their future trends
15 — 17 November 2017
China, Beijing, Beijing

Forum
СЭФ-2017 носит название «Россия и Большая Азия. Импорт, экспорт, инвестиции. Отраслевые решения для малого и среднего бизнеса при работе с Китаем, Индией, Японией, Республикой Корея, Вьетнамом, Тайландом, Монголией». Форум состоится 16-17 ноября в МВК «Новосибирск Экспоцентр», ...
16 — 17 November 2017
Russia, Novosibirsk, МВК «Новосибирский Экспоцентр»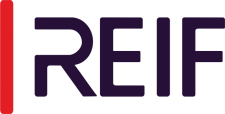 Forum
November 23, 2017 REIF – the biggest global event in the field of foreign trade in Russia. - 2 days of educational events, exhibition and B2B meetings; - 34 countries - 700 professionals: investors, business owners, Director for foreign economic activities, top managers etc.
23 November 2017
Russia, Moscow, World trade center, Moscow

Forum
Стратегический форум «Транспортные системы России»

Conference
The 6th International Automotive Industry 4.0 Summit will focus on the actual transformation of global automotive industry based on the huge success of the previous three Industry 4.0 Summits.
6 — 8 December 2017
China, Shanghai