Conference
The Fourth International Conference on Digital Security and Forensics (DigitalSec2017)
19 — 20 July 2017
Indonesia, Universitas Mercu Buana

Conference
Vital Statistics 1400+ Attendees including 120+NOCs, IOCs and Oil services Companies 100+ Research and Design Institutes, Core Equipment and Solution Providers. 70+ Leading Professionals around the World to Share the Latest Practices. 30+ Eminent Speakers to Discuss the Innovation and Expertise
7 — 8 December 2016
Indonesia, Jakarta, Indonesia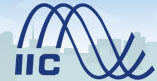 Conference
Indonesia's GDP grew at 4.5% and 5.9% in 2009 and 2010 respectively. It is well recognised that critical investments need to be made in Infrastructure in order to keep its GDP growing at this rate and higher. Though infrastructure Public Private Partnerships ("PPPs") scheme were initially...
20 — 21 October 2016
Indonesia, Jakarta, Indonesia

Training
Откройся Энергии Своего Тела «Полная Энергетическая Перезагрузка» Программа для тех, кто устал выживать и хочет начать ЖИТЬ.
1 — 12 May 2016
Indonesia

Conference
The Second International Conference on Computer Graphics, Multimedia and Image Processing (CGMIP2015), Oct. 29-31, 2015.
29 — 31 October 2015
Indonesia, Universitas Siswa Bangsa Internasional, Jakarta, Indonesia

Conference
The International Conference on Database, Datawarehouse, Data Mining and Big Data (DDDMBD2015), Sept. 10-12, 2015.
10 — 12 September 2015
Indonesia, Surya University