Trade show
Музей "Экспериментаниум"
21 — 25 October 2016
Ukraine, Kiev
For Kids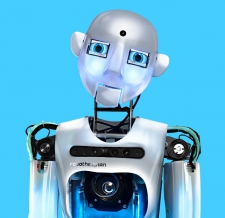 Trade show
Robostation is an interactive exhibit of the future. Here you can communicate with exponents, get new knowledge, experience and expressions, be laughing, surprising and loudly talking, trying on, inventing, playing and creating new things.
26 March — 31 December 2016
Russia, Moscow, VDNKH

Trade show
Музей "Экспериментаниум"
12 October — 31 December 2016
Ukraine, Kiev