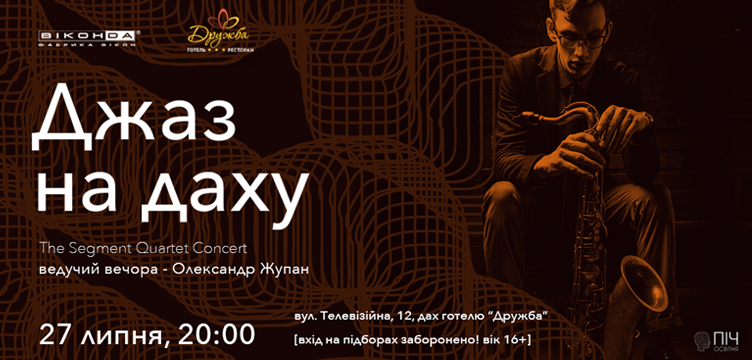 Concert
27 липня на даху готелю "Дружба" прозвучить сучасний джаз та авторські композиції в стилі Contemporary Jazz у виконанні яскравого джаз-квартету The Segment quartet (Київ). Презентація альбому "Unseen World". 18 червня альбом був представлений на радіостанції C'rock radio міста В'єнн, що у Франції.
27 July 2018
Ukraine, Kryvyy Rih, Roof of the hotel Dryzhba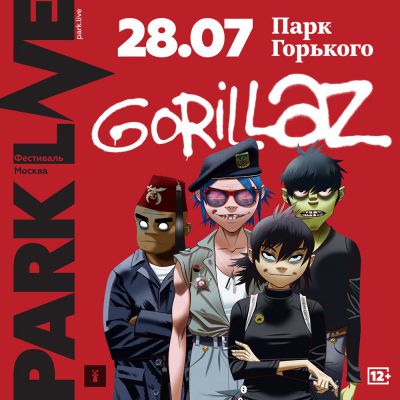 Concert
GORILLAZ на фестивале PARK LIVE! Впервые в России! Впервые в Москве! Организованы автобусные туры из Ярославля, Иваново, Владимира, Костромы, Вологды! ФАН-БУСЫ от INDI-PROMO-GROUP concerts & travel agency!
28 July 2018
Russia, Moscow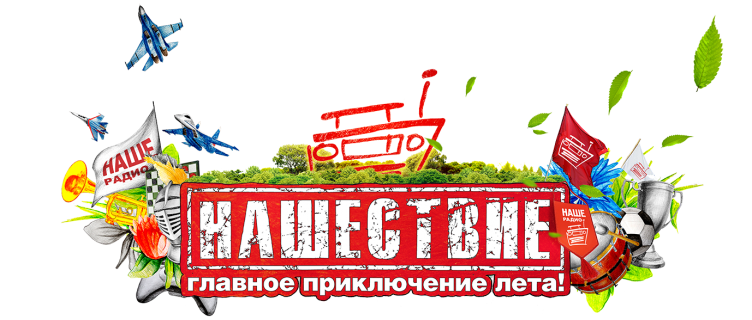 Concert
НАШЕСТВИЕ! Главный летний фестиваль в России! 3, 4, 5 августа 2018. ОРГАНИЗОВАН АВТОБУСНЫЙ ТУР ИЗ КОСТРОМЫ И ЯРОСЛАВЛЯ! 7 ГОД ПОДРЯД!
2 August 2018
Russia, Konakovo
Concert
​Пикник «Афиши» 4 АВГУСТА - Парк "Коломенское". ОРГАНИЗОВАН АВТОБУСНЫЙ ТУР из ЯРОСЛАВЛЯ
4 August 2018
Russia, Moscow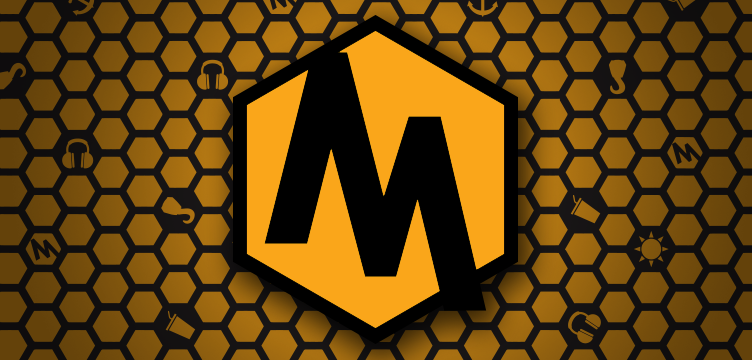 Festival
3 сцены, 43 артиста и 13 тысяч гостей. Узнали? Именно эти цифры описывают первый open-air восточного побережья – MRPL City 2017! 3-5 августа 2018 года MRPL City пройдет ещё масштабнее, ведь на фестивале выступят лучшие артисты из США, Италии, Румынии и СНГ. В дневное время каждый сможет найти себе
3 — 5 August 2018
Ukraine, Mariupol'

Festival
МУЗЫКАЛЬНЫЙ ФЕСТИВАЛЬ С УЧАСТИЕМ ЗВЕЗД РОССИЙСКОЙ ЭСТРАДЫ, В РАМКАХ ФЕСТИВАЛЯ БУДУТ ПРОВЕДЕНЫ РАЗЛИЧНЫЕ РАЗВЛЕКАТЕЛЬНЫЕ МЕРОПРИЯТИЯ, КОНКУРСЫ, ДЛЯ ДЕТЕЙ ОРГАНИЗОВАНА СПЕЦИАЛЬНАЯ ИГРОВАЯ ЗОНА С ДЕТСКИМ АНИМАТОРОМ. НА ТЕРРИТОРИИ ФЕСТИВАЛЯ БУДУТ РАБОТАТЬ: РЕСТОРАН, КАФЕ, СТОЛОВАЯ И МНОГОЧИСЛЕННЫЕ
4 — 5 August 2018
Russia, Naberezhnyye Chelny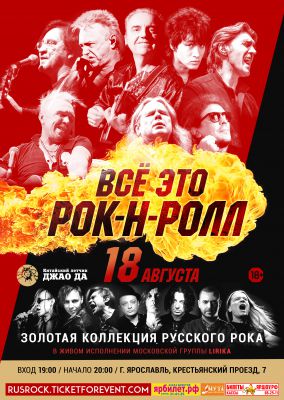 Concert
ВСЁ ЭТО РОК-Н-РОЛЛ. Концерт-эпоха 18 августа 2018 Китайский Лётчик Джао Да Адрес: Крестьянский проезд, 7 Вход с 19.00 Начало в 20.00
18 August 2018
Russia, Yaroslavl'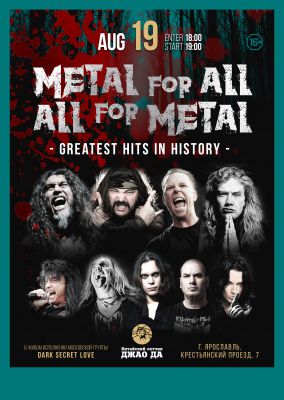 Concert
METAL FOR ALL. ALL FOR METAL Окунитесь в прошлое и насладитесь настоящим! 19 августа 2018 Ярославль
19 August 2018
Russia, Yaroslavl'

Concert
​Imagine Dragons выступят в Москве! 29 АВГУСТА - ЛУЖНИКИ. ОРГАНИЗОВАН АВТОБУСНЫЙ ТУР из ЯРОСЛАВЛЯ
29 August 2018
Russia, Moscow
Concert
​Один из основателей легендарных Linkin Park Майк Шинода приезжает в Россию с новым альбомом Post Traumatic! 1 СЕНТЯБРЯ - ADRENALINE STADIUM. ОРГАНИЗОВАН АВТОБУСНЫЙ ТУР из ЯРОСЛАВЛЯ
1 September 2018
Russia, Moscow