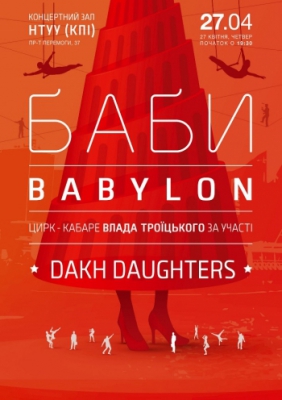 Circus
Цирковое представление Цирк-кабаре БАБИ BABYLON / Dakh Daughters в Киеве состоится 27 апреля 2017 г, 19:30.
27 April 2017
Ukraine, Kiev, Дом культуры НТУУ

Festival
Maker Faire is the Greatest Show on Earth—a family-friendly showcase of invention, creativity and resourcefulness. It's a place where people show what they are making, and share what they are learning. Makers range from tech enthusiasts to crafters to homesteaders to scientists to garage tinkerers
20 — 21 May 2017
Ukraine, Kiev, VDNH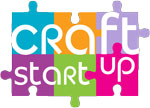 Seminar
У вас есть творческое хобби? Вам нужны вдохновение и поддержка профессионалов?Craft Startup - cеминар «Формулы Рукоделия» – место встречи для тех, кто хочет установить полезные контакты, почерпнуть идеи, вдохновение, знания, найти новые решения, повысить эффективность и прибыльность своих проектов.
25 March — 25 September 2017