For Kids
Ваша дитина не уявляє свого вільного часу без перегляду каналів на Youtube та мріє стати відомим відео-блогером? Втілюйте задумане в реальність разом з дитячим курсом KinderBlog. Наша мета допомогти дітям не просто мріяти, та дивитись чужі ролики, а діяти і записувати свої відео-блоги!
27 January — 18 February 2018
Ukraine, L'viv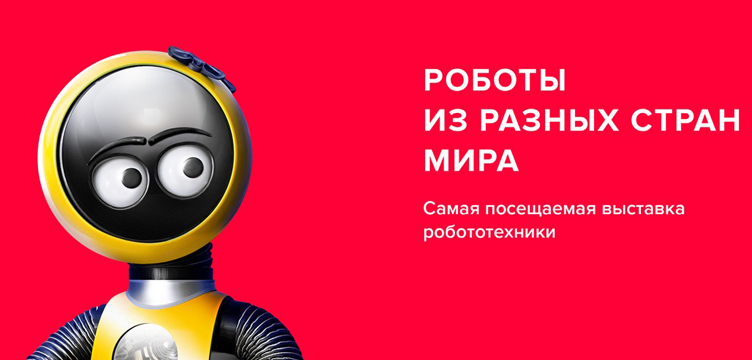 Trade show
Robostation is an interactive exhibit of the future. Here you can communicate with exponents, get new knowledge, experience and expressions, be laughing, surprising and loudly talking, trying on, inventing, playing and creating new things.
1 April 2017 — 30 April 2018
Russia, Moscow, VDNKH