Corporate event
Общероссийский форум «Частные операторы коммунальной инфраструктуры»
27 febrero 2017
Russia, Adler

Workshop
1 березня до Часопису завітає з лекцією Дарія Ставерська - незалежний експерт з комунікацій та розповість про те, як технологічним компаніям будувати стосунки з зарубіжними медіа.
1 marzo 2017
Ukraine, Kiev

Forum
As a main body in the global textile industry, China's textile industry is fully developed in Asia and relevant industry chains are well developed.

Conference
HubHubHub.com організовує серію зустрічей з інновацій у будівництві. Мета заходів: розповісти про реальний практичний досвід у США і Західній Європі щодо використання на практиці робототехніки, лазерів, сучасних ІТ систем тощо.
24 marzo 2017
Ukraine, Kiev

Congress
Российский Инфраструктурный форум "неделя ГЧП"
28 — 31 marzo 2017
Russia, Moscow
Conference
The GVC (Green Vehicle Convention ) series conference and exhibition is one of the stars produced by CDMC Company. It is the world's largest and most important event focusing on the commercial and technical aspects of the electric vehicle industry.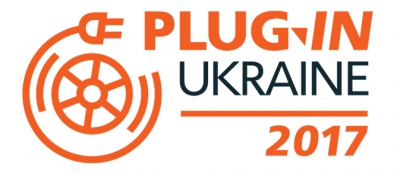 Trade show
Plug-In Ukraine 2017 презентує електромобілі, електромотоцикли, мопеди, скутери, електровелосипеди, зарядні станції, програми кредитування та страхування. Тест-драйви, корисні семінари, спілкування з експертами.
7 — 9 abril 2017
Ukraine, Kiev

Forum
5-я Международная Конференция и Выставка «Солнечная энергетика в СНГ и Восточной Европе»
11 — 12 abril 2017
Ukraine, Odesa
Forum
The Annually China Aviation New Technology Forum is the event in China that focuses wholly on the key, strategic issues that affect the operating of commercial aircraft and helps airline departments to manage the operational benefits and the revenue opportunities available with connected airlines

Conference
During the 4th China Gas Turbine Focus 2017,you will hear senior executives, corporate officers, and government regulators talking about the developing opportunities of gas.
27 — 28 abril 2017
China, Shanghai