Excursion
We prepared a gastronomic expedition to Peru, so that you were on the crest of the wave of the most topical trends in the restaurant business, received inspiration for next year and lots of amazing impressions!
13 — 21 September 2017
Peru, Miraflores, Lima, Miraflores, Peru

Seminar
20 та 21 вересня у Креативному просторі "Часопис" відбудеться дводенний семінар Устини Оніщук - випускниці IE Business School, що є за рейтингом Financial Times No. 1 в Іспанії, No. 4 в Європі та No.8 у Cвіті.
20 — 21 September 2017
Ukraine, Kiev, Chasopys EduSpace
Training
Этот тренинг подробно знакомит с 7 маркетинговыми инструментами, за счет которых автор повышал объемы продаж ряда компаний во многих странах с 1996 года. В семинар включены как те инструменты, которые обсуждаются на легендарном управленческом тренинге «Управляемые продажи", так и инструментарий...
21 September 2017
Russia, Moscow, BORODINO HOTEL
Seminar
Посетите бесплатный семинар на тему «Почему так сложно бросить и как разучиться курить навсегда?»
21 September 2017
Russia, Moscow

Training
21.09 в 19:00 ITEA проведет мотивационный мастер-класс по поиску работы с Татьяной Волошиной. В ходе ивента ты изучишь действенные техники и методы поиска работы
21 September 2017
Ukraine, Kiev

Master class
21 вересня у Креативному просторі «Часопис» ви дізнаєтеся, як можна різко збільшити словниковий запас, вивчити іноземну мову і прокачати мозок
21 September 2017
Ukraine, Kiev, Chasopys Creative Space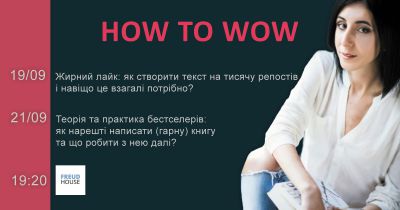 Master class
Курс авторських лекцій з написання текстів, брендінгу та розвитку сучасних медіа
21 September 2017
Ukraine, Kiev, Freud House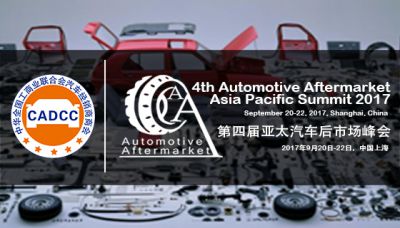 Conference
Based on the success of previous three Aftermarket Summits, the fourth Summit will focus on the hot topics in the regional aftermarket, tapping into latest policy and trend of aftermarket in major Asia-pacific countries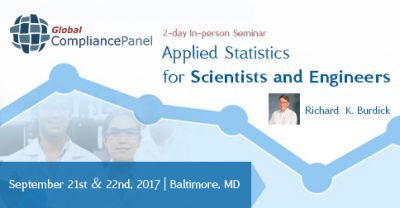 Seminar
Throughout 21 CFR and guidance documents for the pharmaceutical, biopharmaceutical, and medical device industries, the application of statistical methods are specified for: setting validation
21 — 22 September 2017
United States, Baltimore, The DoubleTree Baltimore-BWI Airport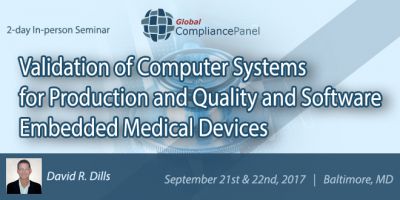 Seminar
Understand Verification and Validation, differences and how they work together Develop a "Working Definition" of V&V, Qualification, and related terms
21 — 22 September 2017
United States, Baltimore, Baltimore, MD