Trade show
Second B2B exhibition of​ bicycles and outdoor brands. 7 and 8 of September - Business days, 9 of September - consumer day.
7 — 9 September 2017
Russia, Moscow, Sokolniki Exhibition Centre

Trade show
Масштабное мероприятие, посвящённое разным видам хобби. В двух павильонах КВЦ «Сокольники» на площади в 9 000 кв. м будут представлены материалы и инструменты для всех видов рукоделия от производителей и дистрибьюторов, авторские изделия от мастеров.
28 September — 1 October 2017
Russia, Moscow, КВЦ «Сокольники», павильон №4, конференц-зал 2

Trade show
Музей "Экспериментаниум"
2 January — 31 December 2017
Ukraine, Kiev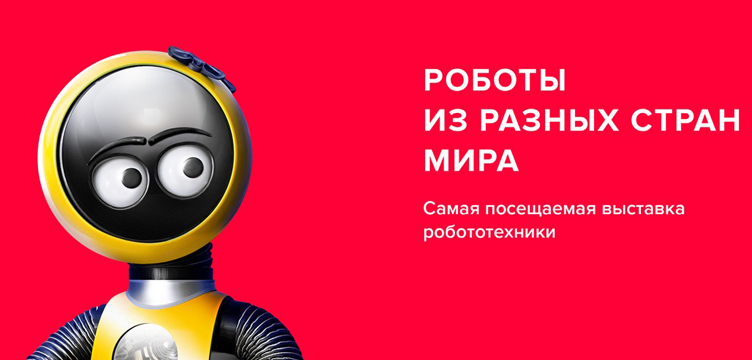 Trade show
Robostation is an interactive exhibit of the future. Here you can communicate with exponents, get new knowledge, experience and expressions, be laughing, surprising and loudly talking, trying on, inventing, playing and creating new things.
1 April 2017 — 30 April 2018
Russia, Moscow, VDNKH