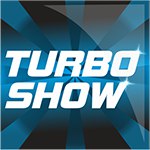 Festival
Российский Дрифт Альянс представляет Turbo Show – всероссийский фестиваль монстров тюнинга и экстрима для всей семьи!
30 September 2017
Russia, Vidnoye, стадион "Металлург"
Festival
MIOFF-the main fitness industry event in Russia, CIS and Easten Europe! MIOFF gets together more than 9000 fitness industry experts, managers and instructors. On the Air: Russian Fitness Industry Congress, Fitness Convention, Expo. More than 200 lections, master-classes and workshops. Join us!
5 — 9 November 2017
Russia, Moscow, ММС, Pav. 75, Moscow

Festival
​Ежегодный международный фестиваль FOLK SUMMER FEST!Событие, объединяющее любителей фолк-музыки и национальных традиций прошлых лет. Присоединяйтесь!..
20 — 22 July 2018
Russia, Folk Summer Fest