Conference
Business Wisdom Summit -2017 Опыт на пересечении: Один бизнес – много граней. На BWS-2016 собственники бизнеса и СЕО-миноритарии поделятся опытом работы в формате совладения и альянсов сильных личностей: ·отцы и дети; ·семьи; ·друзья детства/отрочества/юности; ·внезапно спонтанн
28 — 29 September 2017
Ukraine, Kiev, DEPO conference hall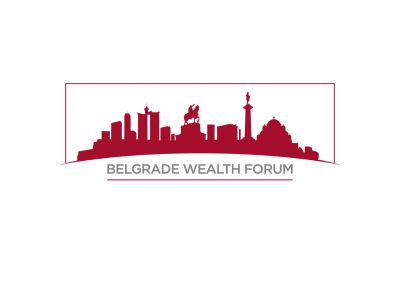 Conference
Private banking, residency, citizenship, company formation, asset management, luxury
28 — 29 September 2017
Serbia, Belgrade, Hotel Falkensteiner, Belgrade, Serbia

Conference
Уникальная коммуникационная площадка для участников украинского рынка E-commerce. В одном месте в одно время соберутся 1500 профессионалов отрасли. Планируется насыщенная программа дискуссий о последних новостях, насущных проблемах и перспективах развития электронной коммерции.
5 October 2017
Ukraine, Kiev, NSC Olimpiyskiy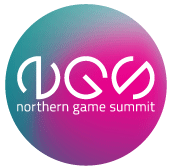 Conference
NGS is a two-day game developer summit held in Kajaani - Finland on 5.-6. of October. NGS is characterised by its relaxed atmosphere and we are striving for delivering quality talks which you can put to use and get inspired from. This year our star speaker is John Romero.
5 — 6 October 2017
Finland, BioRex Kajaani

Conference
Правовые вопросы в ритейле

Conference
Symfony Camp UA Conference is dedicated to web applications development using PHP Framework Symfony.
7 October 2017
Ukraine, Kiev, Kiev Kozackiy hotel

Conference
Спортивное право – 2017
11 October 2017
Russia, Moscow, Marriott Grand

Conference
The Second International Conference on Green Computing, Intelligent and Renewable Energies (GCIRE2016)
11 — 13 October 2017
Philippines, Concepcion, Las Piñas - Manila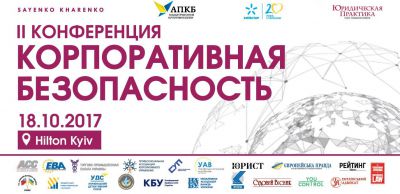 Conference
18 октября состоится II Конференция «Корпоративная безопасность», организованная при поддержке генерального медиапартнера газеты «Юридическая практика».
18 October 2017
Ukraine, Kiev, Hilton Kyiv

Conference
Правовые вопросы в медицине