Forum
Training
Радислав Гандапас "Самоменеджмент и самомотивация"
24 October 2017
Ukraine, Kharkiv, Отель " Premier Palace Hotel Kharkiv"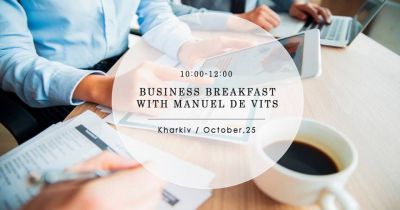 Training
Want to get a charge of motivation and interesting ideas in the morning? Then you definitely need to come to our breakfast! Manuel De Vits is a Belgian sucessful salesperson. When deciding to move to IT, his deals in B2B Automotive Industry for companies like Carrefour, Auchan, Vodafone, Telefonica,
25 October 2017
Ukraine, Kharkiv, Кафе "Гостиная"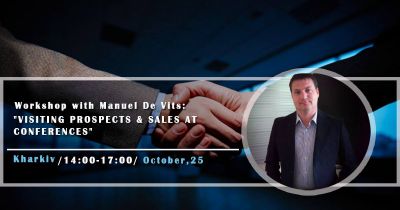 Workshop
Guys, welcome the first part of our 2-day workshop! Our legendary speaker is Manuel De Vits! Are You always dreaming of talking with an expert of sales? Then You have a great opportunity to do it! Even his presence already grows your sales.
25 October 2017
Ukraine, Kharkiv