Forum
СЭФ-2017 носит название «Россия и Большая Азия. Импорт, экспорт, инвестиции. Отраслевые решения для малого и среднего бизнеса при работе с Китаем, Индией, Японией, Республикой Корея, Вьетнамом, Тайландом, Монголией». Форум состоится 16-17 ноября в МВК «Новосибирск Экспоцентр», ...
16 — 17 November 2017
Russia, Novosibirsk, МВК «Новосибирский Экспоцентр»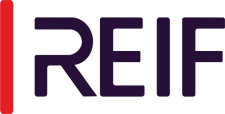 Forum
November 23, 2017 REIF – the biggest global event in the field of foreign trade in Russia. - 2 days of educational events, exhibition and B2B meetings; - 34 countries - 700 professionals: investors, business owners, Director for foreign economic activities, top managers etc.
23 November 2017
Russia, Moscow, World trade center, Moscow