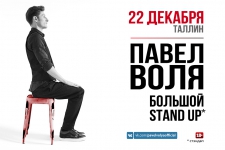 Show
Павел Воля с программой «Большой Stand-Up» в Таллине!
22 December 2016
Estonia, Tallinn, Tondiraba jäähall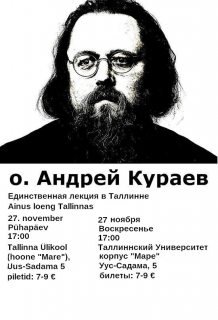 Seminar
​Отец Андрей Кураев (которого, смело можно назвать одним из умнейших представителей РПЦ) выступит с лекцией в Таллинне. Посвящена она будет, естественно церкви. А если подробнее - общему положения дел церкви в свете определённых мировых событий.
27 November 2016
Estonia, Tallinn, The University of Tallinn. "Mare" building

Conference
Intergame 2014 - its the 2nd international conference devoted to mobile and social games. The conference will be organized in Tallinn, Estonia on the 14th of May 2014. Intergame 2014 is dedicated for game developers, publishers and third-party service providers from EU and CIS countries.
14 May 2014
Estonia, Tallinn, Astra Conference Centre, Tallinn University

Conference
The conference devoted to nanocommunication networks (nanonetworks)
27 May 2013
Estonia, Tallinn, Nordic Hotel Forum, conference room: Vega