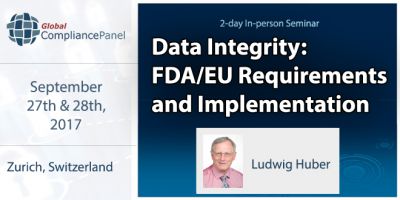 Seminar
There is no doubt that data integrity is the current and future inspection focus of all regulatory health care agencies. More than 50% inspection reports such as 483's and Warning Letters quote data integrity as deviations from GxP regulations.
27 — 28 September 2017
Switzerland, Opfikon, Hilton Zurich Airport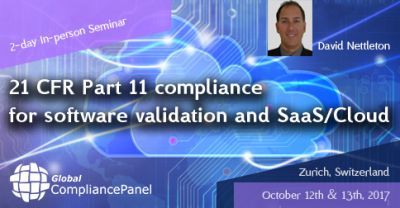 Seminar
This interactive two-day course explores proven techniques for reducing costs associated with implementing, using, and maintaining computer systems in regulated environments.
12 — 13 October 2017
Switzerland, Opfikon, Hilton Zurich Airport