Seminar
Победа близка "Свидание с Судьбой" Тони Роббинса поможет Вам самому стать архитектором своего будущего. Получив четкое и глубокое понимание того, почему Вы думаете, чувствуете и ведете себя именно таким образом, Вы возьмете под контроль ту силу, которая Вами управляет.
21 — 26 May 2018
Australia, Cairns, Cairns
Seminar
Course "The A to Z's of Microbial Control, Monitoring, Validation and Troubleshooting of Pharmaceutical Water Systems" has been pre-approved by RAPS as eligible for up to 12 credits towards a participant's RAC recertification upon full completion
11 — 12 September 2017
Australia, Sydney, Hilton Sydney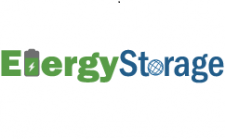 Conference
• Government & Regulators • Assoications • Grid Operators & Renewable Energy Companies • Contractors • Energy Storage Projects Owners • Energy Retailors • Electric Power Research Institute • Green Community Developers • Companies Needs Uninterruptible Power Supply (e.g. Miners) • Investor..
11 — 12 October 2016
Australia, East Melbourne, Pullman Melbourne On The Park