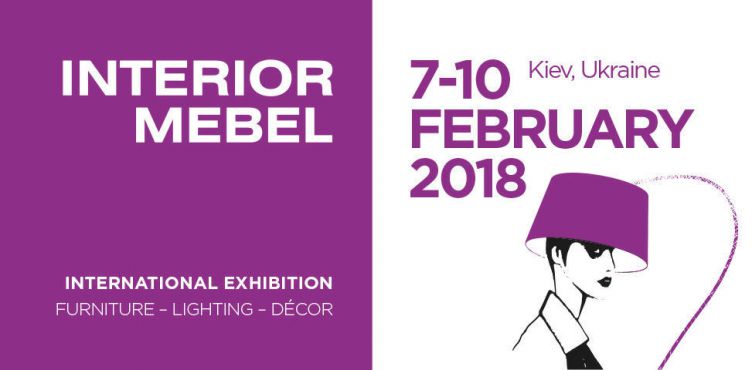 Trade show
INTERIOR MEBEL Kiev, the Furniture, Lighting and Decor International Exhibition.
7 — 10 February 2018
Ukraine, Kiev, International Exhibition Centre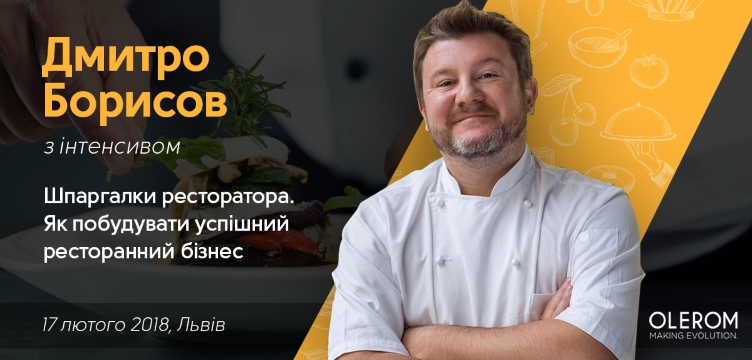 Workshop
«Шпаргалки ресторатора. Як побудувати успішний ресторанний бізнес»- Інтенсив відомого українського ресторатора, бренд-шефа та власника мереж ресторанів - Дмитра Борисова. Дмитро пройшов шлях від створення маленького ресторану з командою з 15 чоловік до цілої ресторанної імперії.
17 February 2018
Ukraine, L'viv, Premier Hotel Dnister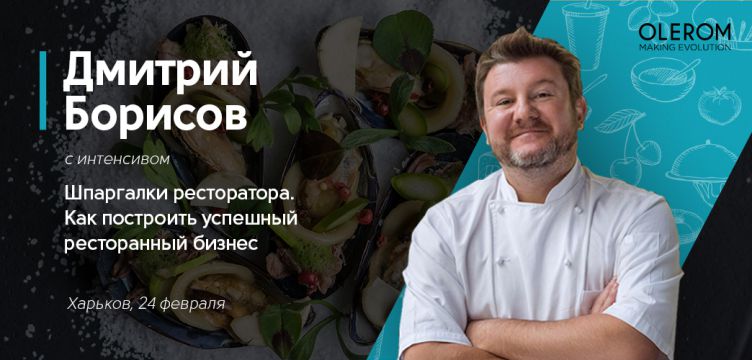 Workshop
Шпаргалки ресторатора. Как построить успешный ресторанный бизнес» - интенсив известного украинского ресторатора, бренд-шефа и владельца сети ресторанов – Дмитрия Борисова. Дмитрий прошел путь от создания маленького ресторана с командой в 15 человек до целой ресторанной империи.
24 February 2018
Ukraine, Kharkiv, Premier Palace Hotel Kharkiv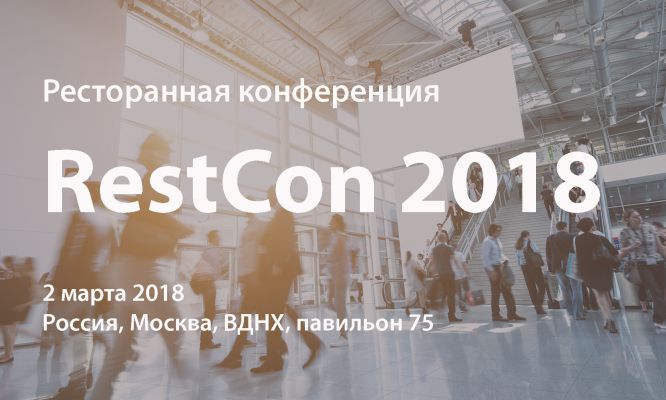 Conference
Конференция будет интересна, профессионалам индустрии гостеприимства, то есть бизнесменам, инвесторам, владельцам, директорам и управляющим. Основной целью RestCon2018 является обсуждение будущего ресторанного рынка и обмен международным опытом.
2 March 2018
Russia, Moscow, ВДНХ, павильон 75
Workshop
The strength of this city and its special thinking will give you the same charge of knowledge, a new vision of the gastronomic and business world, an unconventional approach to projects, business models that will help you expand the restaurant business - the horizon for your new ideas!
25 — 30 March 2018
Hong Kong, Hong Kong

Workshop
An inspirational trip for restaurateurs and designers to the country at the junction of the African and European worlds. From concept to dish: how to create a restaurant of ethnic cuisine. Unique experience and a real gastronomic adventure
9 — 14 April 2018
Morocco, Marrakech, Morocco