Seminar
Участие в семинаре позволит приобрести, углубить и структурировать необходимые для эффективного ведения внешнеэкономического бизнеса знания по следующим вопросам: • собственные права и обязанности в таможенном правовом поле; • грамотная организация процесса экспорта и импорта
1 — 2 November 2018
Ukraine, Kiev, Отель "Братислава"

Seminar
Эмоциональный интеллект: Самоуважение, самовыражение, независимость, эмпатия, межличностные отношения, стрессоустойчивость, самоконтроль, гибкость, решение проблем, оптимизм, счастье, мотивация, уверенность, управление своими эмоциями, управление чужими эмоциями.
7 November 2018
Russia, Solnechnyy

Training
Training
Forum
GLOBAL INSPIRING FORUM 2018 Inspiration. Idea. Innovation. Implementation. Бизнес-событие целиком и полностью посвящено поиску новых идей, процессу формирования инноваций из возникших идей и тому, как эти инновации эффективно внедрять на практике.
12 November 2018
Ukraine, Kiev, Ramada Encore Kiev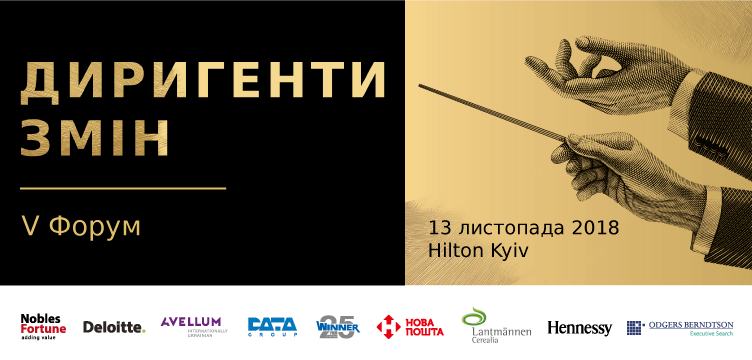 Forum
You will experience the following: • discussions and search for solutions to the most critical issues of business management • networking unprecedented in its effectiveness • presentations of challenging products for CEOs and CFOs • information about the modern trends of the financial sector and
13 November 2018
Ukraine, Kiev, Hilton Kyiv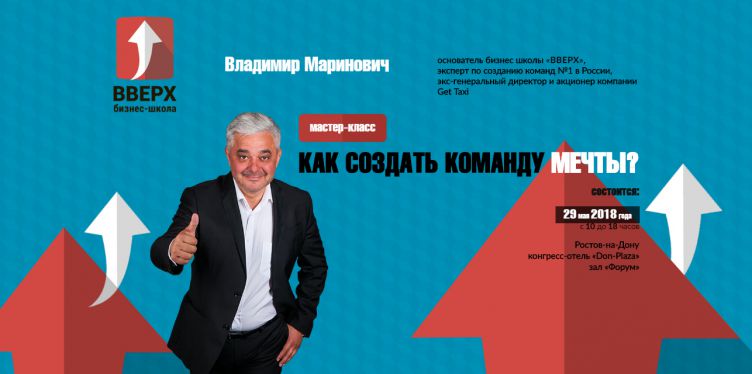 Master class
Владимир Маринович. "Как создать команду мечты?!"
14 November 2018
Russia, Rostov, Конгресс-отель Don-Plaza, зал Форум

Trade show
MARTECH EXPO RUSSIA 2018 - трехдневный форум-выставку для гибридных маркетологов, посвященную использованию IT технологий в стратегическом и операционном маркетинге.
13 — 15 November 2018
Russia, Moscow, MAIN Stage

Training
Майк Викинг «Хюгге. Секрет датского счастья»
16 November 2018
Russia, Saint Petersburg, Рark Inn by Radisson Pulkovskaya Hotel, зал "Конгресс Холл"
Forum
III Ukrainian Silk Road Forum November 16, 2018 NSC «Olympyiskyi» Ukraine, Kyiv III Ukrainian Silk Road Forum is an international business event in the field of investment in Eastern Europe. Over the three years of its existence, the Forum has become a high-profile event and serves as the communication platform for more than 500 top-echelon speakers and delegates – key representatives of businesses and government. III Ukrainian Silk Road Forum is a response to the challenge and trends of the innovative world, new realias of global economy and geopolitics. It brings: •New goods and services markets •50 billion of Chinese investments •Network of partners •Effective and high-quality networking •60+ Chinese companies in the sphere of energetics, infrastructure, and agriculture •Innovations and progressive technologies •High brand capitalization •B2B meetings with the investors FORUM PARTICIPANTS – OPINION LEADERS AND DECISION-MAKERS: - Representatives of authorities, international, Chinese, and Ukrainian politicians - CEO of various companies, large and medium business owners, representatives of key economy spheres - Directors of non-governmental organizations, associations, and development initiatives - Mass media representatives Organizer of the III Ukrainian Silk Road Forum: Silk Road Association of Ukraine "Silk Link"
16 November 2018
Ukraine, Kiev, НСК "Олімпійський"