Workshop
Colors, tastes, smells, sounds, tactile sensations - all this is connected to each other in a bright oriental mosaic, which must be seen, because it is impossible to tell about it. Therefore, we invite you to find your tazhina in a gastronomic and design trip to Morocco!
21 — 26 November 2017
Morocco, Marrakech, Morocco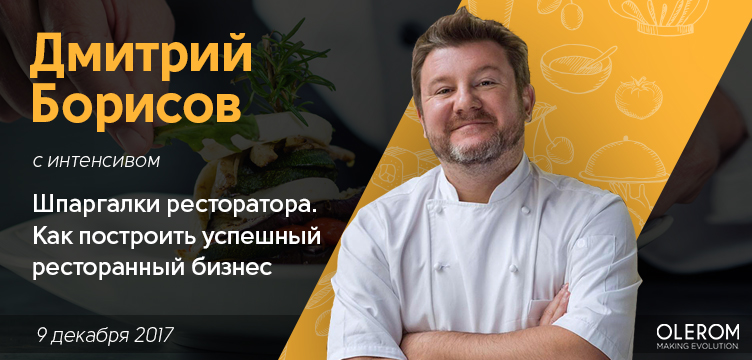 Workshop
Шпаргалки ресторатора. Как построить успешный ресторанный бизнес» - интенсив известного украинского ресторатора, бренд-шефа и владельца сети ресторанов – Дмитрия Борисова. Дмитрий прошел путь от создания маленького ресторана с командой в 15 человек до целой ресторанной империи.
9 December 2017
Ukraine, Kiev, Klitschko Expo "НСК "Олимпийский"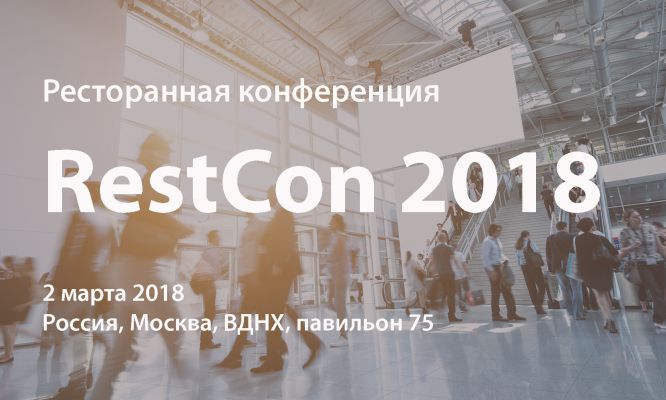 Conference
Конференция будет интересна, профессионалам индустрии гостеприимства, то есть бизнесменам, инвесторам, владельцам, директорам и управляющим. Основной целью RestCon2018 является обсуждение будущего ресторанного рынка и обмен международным опытом.
2 March 2018
Russia, Moscow, ВДНХ, павильон 75