Forum
BALTTOUR Business Forum of the leading tourism fair in the Baltics. As the active tourism season begins, the business forum provides tourism professionals with the possibility to get to know the trends of the industry, draw new ideas for business development and form useful professional contacts.
31 January 2018
Latvia, Riga, Grand Hotel Kempinski Riga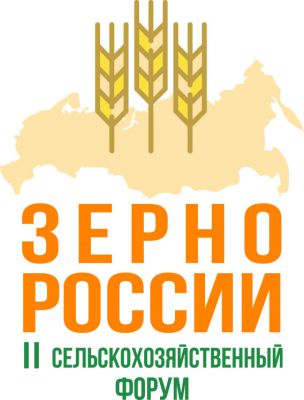 Forum
International agricultural forum `Grain of Russia` is one of a kind industry event that serves as a place of business communication professionals. Executive level audience grain forum provides a high effectiveness of promotion companies seeking to expand and strengthen presence in the markets of Russia. The grain market is considered one of the most promising in our country. According to the results of 2016 will be collected more than 126 million tons of grain, which is an absolute record in the newest history of Russia. In this regard, the relevant further expansion of export potential, market development and new directions in processing. The forum in 2017, involved more than 120 executives of leading agricultural holdings and agricultural enterprises, processing enterprises and grain storage, feed mills, market operators, grain traders, leading Russian experts, financial, investment, insurance companies and banks. The forum participants took an active part in the discussions and made comments. Delegates and exhibitors emphasized the possibility of communication with colleagues, partners, customers during coffee breaks and evening tasting. Becoming a member of the grain forum, you get a unique access to unique information, informal communication and the best experience of colleagues.
16 February 2018
Russia, Krasnodar, Kubanskaya Naberezhnaya street, 5, Krasnodar, Krasnodar Krai, Russia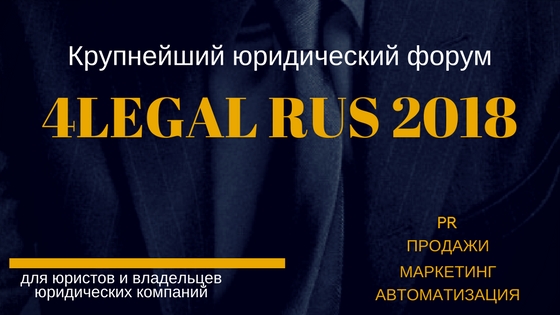 Forum
Крупнейший юридический форум для юристов 4Legal Rus 2018 16 февраля 2018 года в Москве, на статусной площадке Borodino Hall состоится мероприятие - крупнейший форум для владельцев юридических компаний, топ-менеджеров, адвокатов. В мероприятии примут участие более 400 участников.
16 February 2018
Russia, Moscow
Forum
UKRAINIAN BLOCKCHAIN DAY — концентрированное крипто-общество, где нет случайных. В одном зале соберутся блокчейн энтузиасты, нацеленные на продуктивное сотрудничество. Знакомьтесь, общайтесь, обменивайтесь опытом — найдите новых друзей, клиентов и партнеров, разделяющих Ваши ценности.
25 March 2018
Ukraine, Kiev, НСК Олiмпiйський

Forum
В этом году GEF позволит вам увидеть шире, откроет новые горизонты профессии и задаст новый ритм вашему делу. Мы будем говорить о мероприятиях, которые работают, о трендах, которые все еще удивляют, и об акцентах, которые мы все любим правильно расставлять.
26 — 28 April 2018
Russia, Moscow